The Bible
We believe the Bible is the true, inspired, infallible Word of God and is our rule for faith and practice (2 Timothy 3:16; 2 Peter 1:21). 
Trinity
We believe there is one eternal and self-existent God who is and is revealed to us as Father, Son, and Holy Spirit (Deut. 6:4; Matt. 3:16-17). 
Jesus Christ
We believe that Jesus Christ is God, was born of a virgin, was the perfect sacrifice for sins, bodily rose from the dead, ascended to heaven, and will return again (John 1:1-14; 1 Corinthians 15:3-4).
Holy Spirit
We believe the Holy Spirit is a person of the Godhead who indwells the believer at salvation (John 16:1-6; Romans 8:9). 
Sin Nature
We believe that all people are by nature and choice sinful and lost and have within themselves no possible means of salvation (Romans 3:10-23; Ephesians 2:1-3). 
Salvation
We believe that salvation is a work of God's grace received by faith in Christ. No human work can accomplish salvation (Ephesians 2:8-9; Titus 3:5). 
Church
We believe that the local church is an organized body of believers that upwardly worships Christ, inwardly loves and cares for Christ's people, and outwardly shares the good news of the gospel of Jesus Christ to the glory of God (Matthew 28:18-20; Ephesians 4:11-16; Revelation 5:11-14). 
Communion and Baptism
We believe that the two ordinances of the local church are the Lord's Supper and believer's baptism (1 Corinthians 11:23-29; Acts 2:41; 8:38-39).
Marriage and Sexuality
We believe that no sexual activity should be engaged in outside of a marriage between a man and a woman. Heterosexuality is God's order of creation. By God's design there are only two genders that cannot be altered (Genesis 1:26-27; 2:21-25; 1 Thessalonians 4:1-8).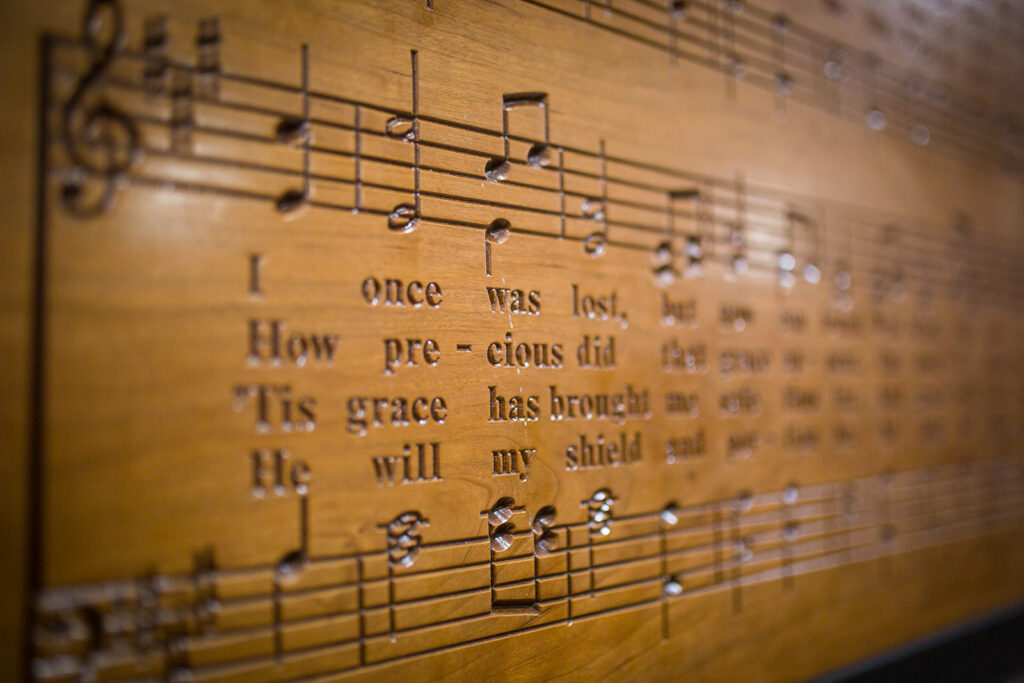 By God's grace each believer at Wayside Chapel will grow to be…